we will share possible evidence captured here at the Haunted trails. Send us anything you might of captured here during your visit and we will gladly post it and share with our paranormal family.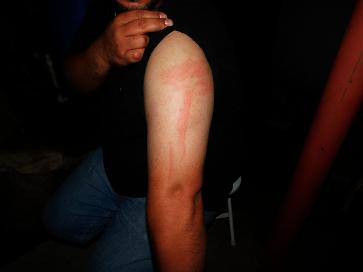 Hugo N. was scratched in the cellar during an investigation
Image of little girl in the background by the tree which is also next to Mary's grave. Submitted by Ernie Atwell of Paranormal Inc.
An orb caught floating right above the fire.
Interaction with Mary at her grave captured by The Ghost Pit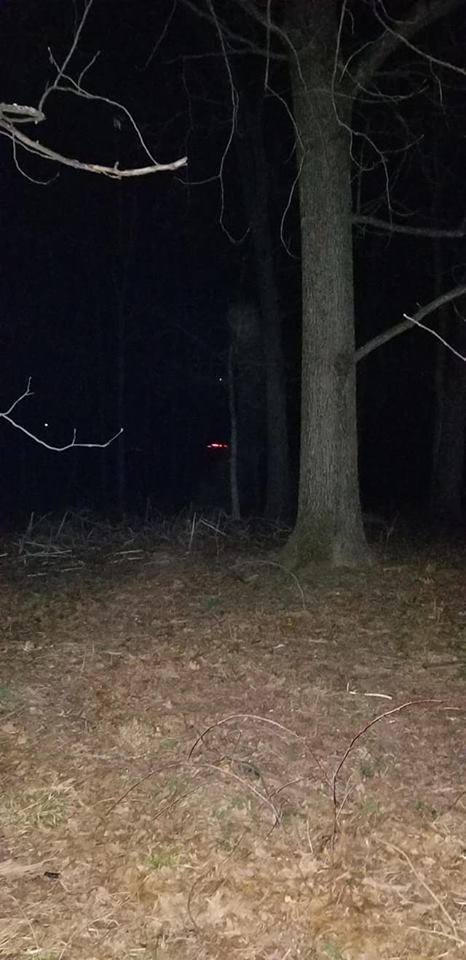 Tracy Hart Hixon took picture of anomaly on public investigation
An original, zoomed in and filtered picture of what looks like a soldier during The Worlds Largest Ghost Hunt in the cellar of the Haunted Tails. Taken by Hugo N.
Hugo was scratched and asked if anyone touched him... you'll here the response.... Thanks to the Ghost Pit for the awesome catch!
Echovox session in the cellar with a spirit asking for help
Baby EVP caught during Christmas Day Facebook Live feed. This was captured right next to Mary's grave.
EVP of Amanda's name being said on the Haunted Trails property
An apparition was captured in the cellar by The Ghost Pit!
This is the video captured by Mike Hemmig during our evening investigation at The Haunted Trails of Gettysburg. It was only Mike and Sharon Renner Lewis of The Ghost Pit back there at the moment this was captured. This part of the basement has absolutely no light and the only light source would have been from his camera. There was a small spot of light at the upper left corner and you can clearly see a shadow figure move from across the area. Awesome catch Mike!!!
© Copyright Haunted Trails of Gettysburg