Schedule an investigation today!
Whether you have a paranormal investigation team or not, you are welcome at the Trails!
We host public and private investigations. Contact us with any questions you might have about a certain day or time you are interested in. We are flexible when it comes to investigation times.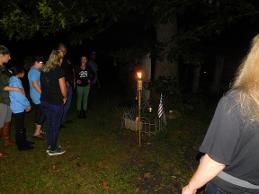 We would like to start investigations as soon as possible. To save some time, you can download, print and fill out our waiver form by clicking the button above.
© Copyright Haunted Trails of Gettysburg