Schedule an investigation today!
Friday andSaturday nights from 8-11pm
$40.00 Per Person Cash ONLY Pay on arrival
To book a tour, Please Call:
248-636-6559
You MUST book in advanced to secure a spot!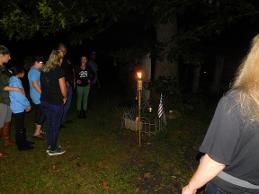 We would like to start investigations as soon as possible. To save some time, you can download, print and fill out our waiver form by clicking the button above.
© Copyright Haunted Trails of Gettysburg